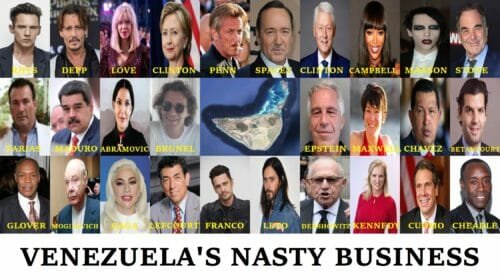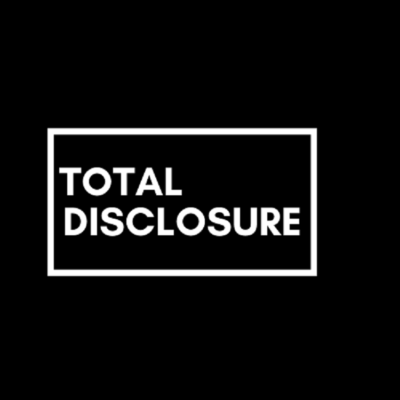 DEEP DIVES – FEAR & LOATHING IN VENEZUELA
by Alessandro | Mar 30, 2020 | Deep Dive, Jeffrey Epstein, Louder Than Love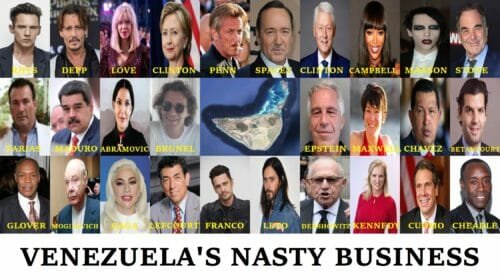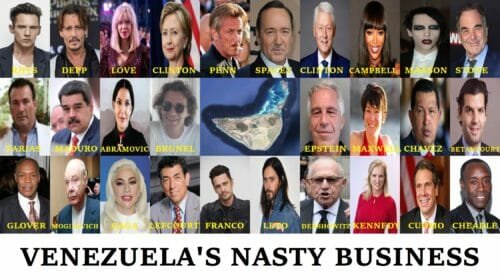 NOTE: This article was posted a few months ago on my Twitter and went viral, those threads were deleted when I got de-platformed and will be reposted as I see fit. At this time the main priority is publishing the content on this website. The piece has been updated with new intel since those Tweets were published.
As most of us who study how the cabal works in Hollywood, we know Chris Cornell and Chester Bennington died because they were about to expose some of their "friends", and business partners. The people they were exposing participated in the same human trafficking ring that we presume got others killed. Chris (Soundgarden, Audioslave), Chester (Linkin Park, Stone Temple Pilots), Anthony Bourdain (CNN) and Avicii (Top EDM DJ) were working on a documentary called the Silent Children.
The project, initially founded by LeRoi Moore (Dave Matthews Band) and his fiancée Lisa Beane was canceled as soon as Chris was murdered (not one member of the crew replied to our emails). We were able to speak to Paul Myhill, founder of Traffic Jam, who acted as a consultant for the film. He denied any production knowledge, he neither admitted or denied the involvement of these brave men in the project.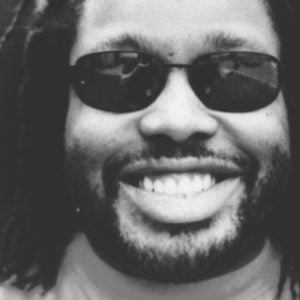 What was the Traffic Jam campaign?
According to The Traffic Jam website (no longer active), the film was going to include interviews and on-camera testimonies from multiple celebrities and performing groups involved with the project. As you can see in the images below, despite Paul being a class act I gotta say he is also a bit suspect. Wearing a tattoo of the Boy-Lover pedophile symbol is indeed rare, and almost an admission of guilt.
"We will isolate one story and, through undercover investigative work, expose both the perpetrators and their clients. This will bring us directly into our own backyards and reveal that this problem is not just one of developing nations."
"Young women, even girls as young as 5 years old, are trafficked tomeet the demand of the global sex-trafficking industry. Some are kidnapped, some are lured with the promise of jobs, and some are sold by their parents. They are abused physically and emotionally until they are broken and no longer have the will to fight against the demands of their master."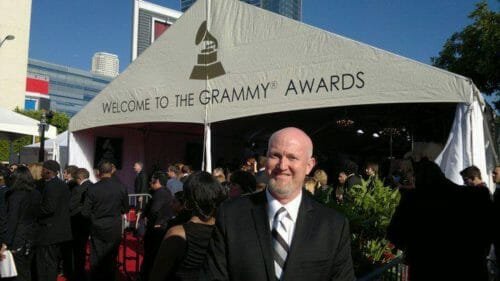 Lots of moving parts…
It is rumored Chris interviewed people who were abused as minors by people in his inner circle, like David Geffen. Chester had knowledge of the Clinton Foundation's crimes in Haiti, as his band was given a $1million grant by them to open the SRS recycling center. There is also a significant lead saying they were in possession of a "coded" black book with addresses where victims were being delivered.
The book in question included addresses of people close to them and is not to be confused with Epstein's black book. Besides the obvious professional relationships, were there deeper ties with these people? Yes, VERY DEEP. People close to them gathered intel on the project and stabbed them in the back, some over greed; others over jealousy. To say that they were SURROUNDED by traitors is the understatement of the century! And yes, this ties back to Jeffrey Epstein and his pedophile island.
There's a lot of people who went to that island by sea on their yachts, not every pedophile is listed on Epstein's black book or the flight logs. Epstein's island is suspiciously close to Branson's Necker Island and Haiti. Other shady people like Roman Abramovich, Oprah Winfrey, Johnny Depp, David Copperfield, and Mick Jagger own property in the same area.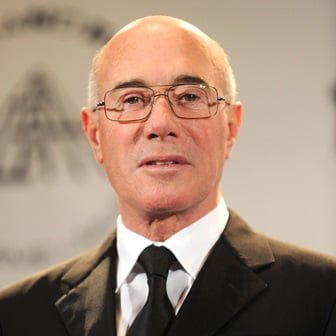 Who is Vicky Karayiannis?
In 2004, Chris married Vicky Karayiannis, a woman rumored to have been an escort before tying the knot. This information was verified by Brittany Murphy herself before being murdered, the actress was an on-and-off escort pimped by her own mother. Brittany attended the wedding as she was dating Jeff Kwatinetz at the time, who was Chris's agent back then.
That's how Vicky met her maid of honor, Dasha Zhukova; another A+ escort hailing from Russia. Dasha was married to Israeli/Russian mob boss Roman Abramovich (owner of Chelsea FC) and is best friends with David Geffen. A witness claims: "Vicky was my best friend in school and I can confirm that it was her and her mother's goal to have her marry someone rich and famous. From the time she was 14, Vicky's mother (Toni Vasil) schooled her in the art of seduction and was basically pimping her out to older men for lavish gifts."
Hear that? Vicky was 14 when her mother was pimping her out to men. That's called child sex trafficking! There used to be tons of pictures of Vicky Karayiannis and Dasha Zhukova on the web, all of them scrubbed today. Why the mystery? Why is that friendship being hidden by Vicky and her enablers? Besides Geffen who else is Dasha friends with, involved in Epstein's human trafficking ring?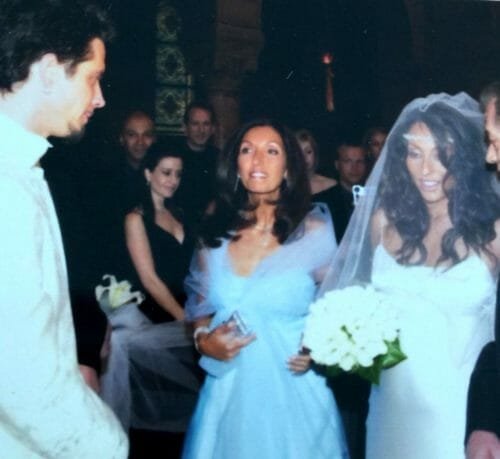 Enter Naomi and Heidi
Naomi Campbell, who has been exposed as one of Epstein's main procurers, is not only involved in human trafficking, she owns an island as well. Her house was built with a Luciferian design; "the eye of Horus". What is Naomi involved in? Nothing good. Naomi herself is close to Heidi Klum, who herself was yet another on and off procurer for Epstein. Naomi was the girlfriend of André Balazs, owner of the Standard Hotels and Le Chateau Marmont, known human trafficking hubs.
Heidi was the girlfriend of Martin Kirsten, Chris's bodyguard, and alleged killer; the very last man to see him alive. So the last man to see Chris alive is a trained assassin/mercenary and police didn't check on him further? Chris was found with a head wound, 9 broken ribs, and uneven ligature marks. Listen, I'm not an expert but I have read many forensic studies on suicides and deaths by hanging, suicide always presents EVEN ligature marks. Something smells rotten in Denmark.
Naomi and Heidi seem to have an interesting, really close relationship. I also find it curious how close they are to some people who were part of Chris and Chester's inner circle. Let's not forget both supermodels worked for Leslie Wexner, owner of L Brands (Victoria's Secret) and founder of the MEGA Group. Wexner acted as Epstein's financier, he gave Epstein the mansion he owned in Manhattan, essentially for free.
A nasty business…
The timeline has huge gaps and inconsistencies, not to mention the statements by Kirsten make no sense. Frail elderly people are known to get 3-4 ribs fractured because of CPR, never 9, there's not one case with 9 broken ribs over CPR. Chris was not frail, he was playing 2-hour gigs, he was in shape. I will do an article focusing on forensics and timeline alone but for now, let's focus on the human trafficking ring.
Before exposing Courtney Love, James Franco, Oprah, Jared Leto, Bono, Elton John, Brad Pitt and the rest: Let's take a look at the bomb dropped by @TheHimmmm which exposed some of the links. ALL ROADS LEAD TO ROME. Please read all 3 parts so you can follow.
Blind solved:
MARIA: Ghislaine Maxwell
MONSTER: Jeffrey Epstein
MARIA'S DAD: Robert Maxwell
COUNTRY: Venezuela
DICTATOR: Hugo Chavez
A-LIST ACTOR: Sean Penn
RUSSIAN MOBSTER: Semion Mogilevich
PRINCESS: Kerri Kennedy
PRINCESS HUSBAND: Andrew Cuomo
LAWYERS: Alan Dershowitz and Gerald Lefcourt
La Orchila, Venezuela
Why is this relevant to Chris and Chester? There is a military island in Venezuela called La Orchila, where Ghislaine Maxwell's compound was located. Who else developed a friendship with Chavez during that period of time? Kevin Spacey, Courtney Love, Naomi Campbell, Oliver Stone, Danny Glover, Don Cheadle, Benicio Del Toro, Johnny Depp, etc.
We know Campbell was a procurer for Epstein, and so was Courtney Love. Both are in Epstein's black book and flight logs, let's check the suspects who run close with these two "ladies". Courtney has a heavy body count, Kurt Cobain, Kristen Pfaff, El Duce and others involved in the Cobain case. She wasn't friends with Chris, but she seems to be really close to Vicky. How on Earth has this woman avoided jail time for so long? How connected is she? Who is pulling the legal strings for her? Geffen? Clinton? Maxwell? Courtney's dad, Hank Harrison, is rumored to be ex-CIA.
Did Vicky ask Courtney for murder-suicide tips? Courtney was Jeffrey Epstein's main drug dealer, and she also got him new clients who had a taste for sex with minors (like Michael Stipe). What was Courtney doing at Chris's funeral if they never liked each other? In fact, Courtney made fun of Chris in the press several times. We now know Courtney also maintained a friendship with royal pedophile Andrew Windsor, lied about it, and was caught in the act. Why lie if you are innocent?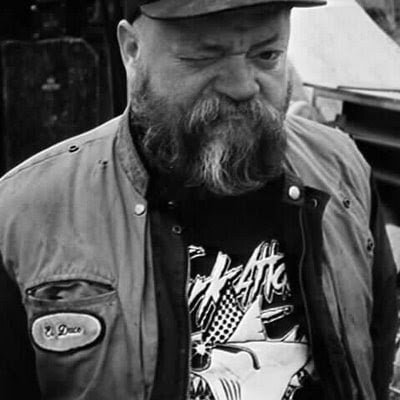 Spacey and the Clintons
Kevin Spacey, the disgraced actor accused by over a dozen men of abuse, has been spotted on countries like Thailand, hunting for underage boys. His father abused him and was a heavy Nazi sympathizer, Chester developed a friendship with Spacey months before his passing. Spacey's accusers have all died mysteriously and the charges have been dropped.
Kevin Spacey and Bill Clinton have said they share a "bromance". Love for pedophilia perhaps? Bill went to Epstein's island at least 26 times, he lied saying he went only 4 times. Secret service members have said they have heavy dirt on Bill regarding Epstein, 9 of his former bodyguards are now dead. The Clintons gave Linkin Park (Mike Shinoda specifically) a $1Million grant for a textile/recycling factory in Haiti. Why Linkin Park?
Maybe John Podesta had something to do with that decision? Podesta is rumored to be the illegitimate father of Chester, the resemblance is uncanny. As exposed by Wikileaks, John Podesta, Hillary Clinton, Marina Abramovic, and others were communicating via email using pedophile slang, "joking" about sacrificing chickens to Moloch… Perhaps they were serious. Pizzagate was called a hoax by the mainstream media, not so far-fetched now, huh?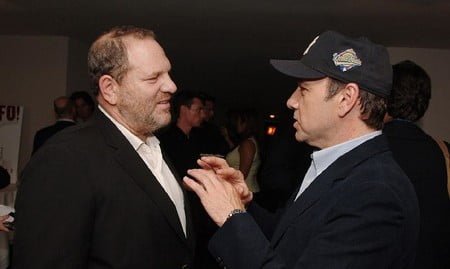 Here comes the witch
The text written in blood is part of Marina Abramovic's spirit cooking, a satanic ritual using urine, semen, regular and menstrual blood. Sounds insane, but is documented. The satanic high priestess is friends with lots of people close to Chris and Chester and those who attended the funeral services (inexplicably). Why is this witch so popular? There has to be more to that story. Her "art" is mediocre edgy bullshit, period.
Jay-Z used to tour with Linkin Park and is said to have some businesses in 3rd world countries used as fronts for human trafficking. Jay-Z follows the philosophy of Satanist Aleister Crowley, who adopted "Do What Thou Wilt" as a way of living. Do what you want, always; regardless of who you harm. Crowley's Thelema was a satanic ritual involving the sexual abuse of young children and the consumption of adrenochrome.
Richard Branson owns Necker Island, where the sex cult NXIVM that included names like Keith Raniere, Allison Mack, Clare, and Sarah Bronfman, Nancy and Lauren Salzman held meetings. People like the Dalai Lama were invited to these sex cult retirements. Branson denied knowing about NXIVM, why deny it if you are innocent? He also invited Marina Abramovic to his island!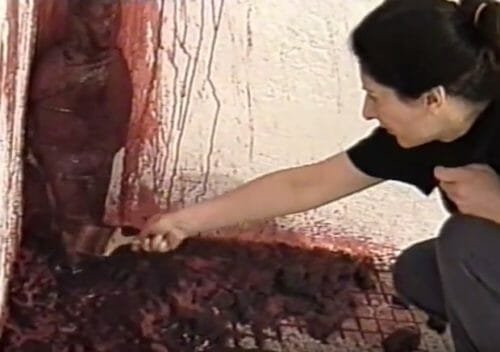 Who is Oprah Winfrey really?
Where does Oprah fit in all of this? She owns schools and NGO's in Africa, another cover for human trafficking. She personally endorsed John of God, a sick pedophile accused by over 200 women of sexual abuse. He was farming babies, kidnapped and raped women breeding them for 10 years, and then dispòsed them like rags. The babies were sold locally and internationally.
Turns out Oprah likes to befriend a lot of shady people. She has been known to make ambiguous comments about pedophilia that are simply disgusting. Oprah seems to have a special friendship with David Geffen, Harvey Weinstein, and Tom Hanks.
Jared Leto, a Luciferian puppet who owns Mars island which can be considered a cult-like retirement like NXIVM where Leto has large numbers of women to choose from. Hidden in plain sight, acting like a Messiah; Leto used to tour with Linkin Park as well. Leto is said to have been involved with Alexis Arquette, one of Chris's informants on human trafficking.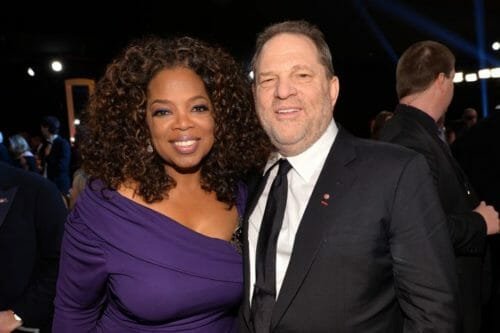 Sean Penn, Oprah, Bono, Elton?
Sean Penn, who allegedly was appalled by the pedophilia he witnessed in Venezuela, has been known to be real close with Eddie Vedder. Pearl Jam's frontman was one of Chris's best friends and he refused to assist the funeral and any events organized by Vicky. Does he know more than he is letting off? Eddie Vedder has links to other shady people like Damien Echols and Bill Maher.
And what about Chester? The 911 call released to the public is staged, go ahead and make a voice comparison. The man calling "911" is Mike Shinoda, the traitor! Always jealous of Chester being in the spotlight. Chester's sister, Tobi Knehr has been very vocal about Mike not being a nice person with Chester. In response, Talinda (Chester's widow, already remarried) has threatened to sue Tobi and Chester's first born Draven. Chester knew Oprah and Bono well, did Bono pay Chester a visit on July 19th, 2017?https://www.youtube.com/embed/x1XPWUCkt_0?feature=oembed
Bono sold out decades ago to the blood cult. His band, mostly average and not groundbreaking by any means, has been pushed and supported by the establishment. He is loyal to his masters, including his best friends: George W. Bush, David Geffen and Richard Branson. And how about his friend Sanela Diana Jenkins? She's a known human trafficker who's best friend is none other than Elton John, the very same man who betrayed Princess Diana as she confided with him what she saw at Buckingham Palace…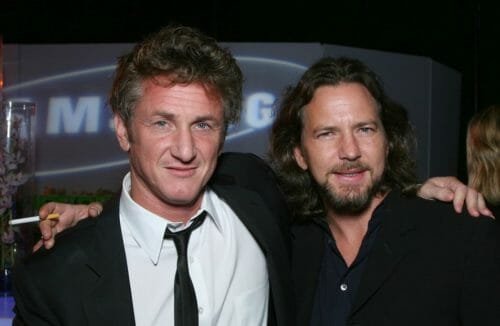 Those who were closer to Chris are ALL involved
Let's not forget Rita Wilson, Toni's godmother (Chris's daughter), Rita is Tom Hanks wife. Tom is another actor accused by women of rape when they were underage. Was Chris aware of the people around him? Yes, that's Heidi Klum hosting their anniversary party. Tom Hanks was also a participant in the murder of Hollywood whistleblower Isaac Kappy. Tom and Rita are really close with David Geffen and Oprah…
Maybe Heidi Klum is the one who recommended Martin Kirsten to someone close to Vicky? Brad Pitt owes his career to David Geffen. He's been depressed since Chris passed, as a member of the cult he knows what happened. I now have a testimony in my power saying Brad Pitt indeed was forced to rape an underage woman as his part in the club required. He did it reluctantly, but he did it. The woman will soon come forward.
What about James Franco? Why was he at the funeral? He has been exposed sexting with a minor and has been denounced for using his former "acting academy" to corner girls into sleeping with him in exchange for favors and auditions. Can you say SURROUNDED?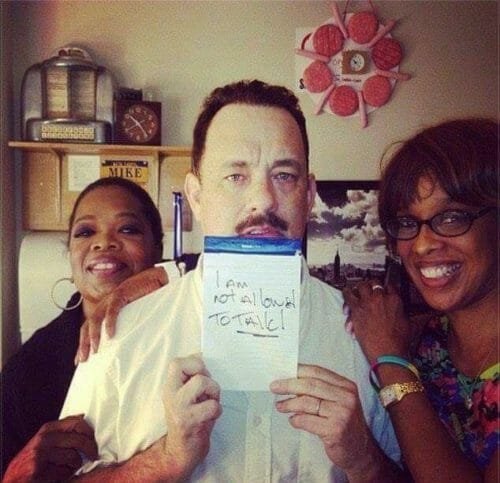 So what does Hugo Chavez has in common with all these artists?
No matter how you spin it, the fact that Chávez is cozy and super friendly with all these American artists is suspicious. Venezuela's predicament and poverty make it a fertile ground for crimes like drug and human trafficking. Especially when you add Chávez's interest in having some blackmail material himself to leverage the United States, did he have Clinton on tape? How about Spacey?
After Chávez passed, Nicolás Maduro kept the deal until he "just wasn't able to". I believe that was a lie, his special forces broke into Ghislaine's compound and stole the safe with all the blackmail tapes. Which is why I find his recent indictment as a narco-terrorist very interesting, let's hope he has something to bargain with. Something that brings some justice to Chris Cornell and Chester Bennington.
Why is Alejandro Betancourt (oil tycoon) being investigated over laundering billions of dollars? Whose money was it? Why did Jeffrey Epstein sell one of his planes to Oscar Farías, Maduro's confidant? Follow the crumbs.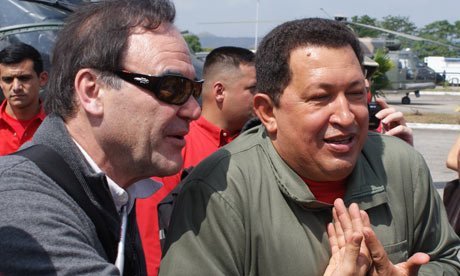 If you like our work and want to help this channel…
And the rest of our projects, please consider donating to the Total Disclosure Network (TDN). Our aim is to become a self-sufficient mainstream media network with integrity. While I understand it may be inconvenient, due to the nature of our work most standard donation channels are wary of us, we are banned from Patreon and can only provide a PayPal account via email or Direct Message. So, we ask you to please donate directly using the following details:
BANKING INFORMATION:
Account holder: Alessandro Valerin Castellon
Account number: 8310588861
Wire transfer number: 026073008
Bank code (SWIFT / BIC): CMFGUS33
Routing number (ACH or ABA): 026073150
Address: TransferWise, 19 W 24th Street, New York, 10010 United States